Recently, the Jiangsu Provincial Department of Finance announced the list of projects to be supported by the Special Fund for Cultural Industry Development in 2020. FriendTimes Inc. stands out among many participating companies and becomes one of Suzhou's enterprises awarded with the Special Fund.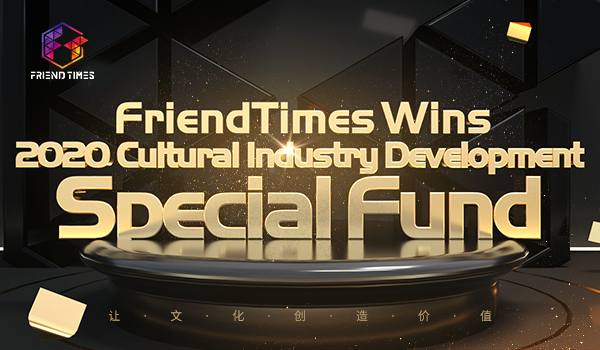 The Special Fund for Cultural Industry Development is intended to reward key national cultural export enterprises with outstanding cultural export performance, and provide incentives for enterprises to earn foreign exchange. Relying on relevant policies and the special fund, the scope of export of enterprises will continue to expand, more original animation, games, film and television products will be exported overseas, the sustainable development of key enterprises will be encouraged, and broader international cultural exchange activities will be carried out.
As a high-tech Internet cultural and creative enterprise listed on the National Cultural Export Key Enterprise List twice, FriendTimes upholds the path of originality and quality and has accumulated a large number of users in the domestic market segment. The products focus on cultural innovation and integrate with traditional Chinese culture, attracting a large number of overseas players. The products are exported to South Korea, Japan, Southeast Asia, North America and other overseas regions. Winning the 2020 Special Fund for Cultural Industry Development is an important affirmation of the overseas performance of FriendTimes, and also provides financial support for the continuous research and development of cultural products in FriendTimes.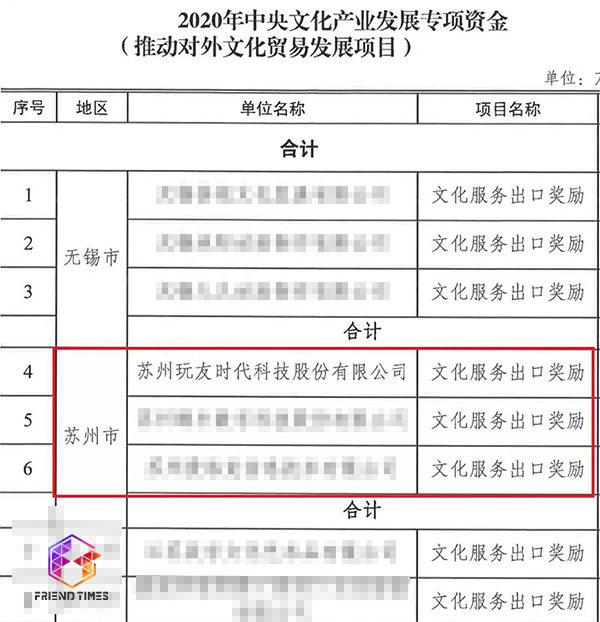 As a leading brand in the segmented market, FriendTimes has always attached great importance to the exploration and innovation of cultural values. Taking the blockbuster mobile game "Fate of the Empress" as an example, the iconic cultural symbols such as Chinese gardens, Kunqu, costumes, etiquette are integrated into the product, which not only enriches the user's multi-level experience of the product, but also passes our cultural connotation to overseas users in an intuitive way. As soon as the product was launched overseas, it won widespread praise.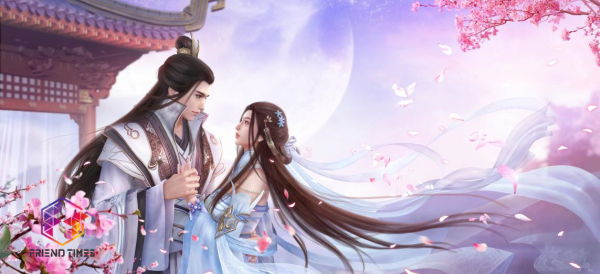 Fate of the Empress
Great original content supplemented with professional localized operations has made FriendTimes' development of the overseas market more smooth. Innovative and eclectic, the integration and re-innovation of traditional culture allow the products of FriendTimes to fully absorb the essence of culture, thus presenting literary value symbols to global users in detail, and conveying the charm of Chinese culture over boundaries.
FriendTimes winning the 2020 Special Fund for Cultural Industry Development, shows the recognition and affirmation of government for FriendTimes' active promotion of traditional Chinese culture in the world. With the support of the "One Belt One Road" initiative of the country and the support of government leaders, FriendTimes will continue to strengthen the belief and confidence in cultural exports, adhere to the cultural export, take multiple measures, and use original high-quality products as media to further promote our cultural brands.