The 2021-2022 Catalogue of National Key Enterprises and Projects of Culture Exports was recently made released jointly by the Ministry of Commerce, the Publicity Department of the Central Committee of the CPC, the Ministry of Finance, the Ministry of Culture and Tourism, and the General Administration of Press and Publication Administration, where FriendTimes Inc. and its product Fate of the Empress both secured a place on the list of appreciation.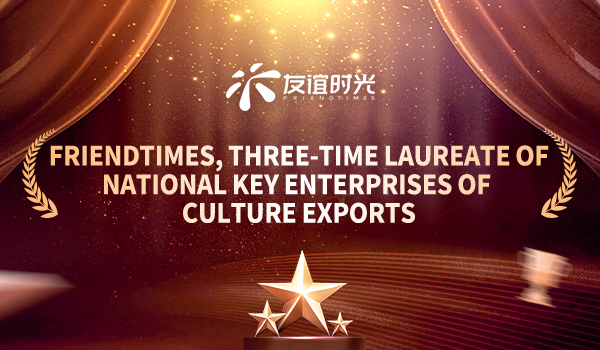 In an endeavor to encourage cultural enterprises to go global and to cultivate leading brands among foreign-traded cultural products, the ministries and commissions have endorsed and catalogued in total 369 exceptional enterprises and 122 promising projects nationwide. Having won the title two times in a row, the company redoubled its honor this time seeing its product, Fate of the Empress, a first-time winner of such credit, as the one and only game to have made the cut provincewide. The titles speak volumes for the company's capabilities to not only promote its name and expand its market share, but as well do its part in carrying forward traditional Chinese culture.
Looking back on the report delivered at the 19th National Congress of the CPC, we uphold the call for improvement in our ability to engage in international communication so as to tell well China's stories, present a true, multi-dimensional, and panoramic view of China, and enhance the country's cultural soft power. It is via making our culture go global that we share our stories with the world. And the art of games, with its remarkable cultural characteristics and its competence to integrate various cultural resources, is now blazing a trail unique and in vogue in cultural exchanges.
As a forward-looker in the digital culture industry, FriendTimes stays true to its mission through active exploration and expansion of its business overseas. Via quality content, refined operation, and localized marketing, it attends to various users' needs, it delves into diversified paths forward, and it sets up bridges of cultural exchanges between countries and regions. With independent R&D, the developer has released multiple products that have earned themselves international fame in Korea, Japan, countries and regions in Southeast Asia and North America, ranking among top free games on App Store constantly.
Paralleling its development of products of originality, FriendTimes runs its in-depth research, development, and promotion of traditional Chinese culture up to its full height. Its newly endorsed work of art, Fate of the Empress, an Ancient Chinese-style 3D open world masterpiece, unrolls a creation with novel designs of interaction between the characters, the landscape and the items. It builds a digital world of gracefully simulated local landmarks including the Humble Administrator's Garden and the Thousand-island Lake. It presents in small features the traditional art of embroidery and attire. The game speaks for itself as a work of oriental aesthetics. Making its debut in Korea in early June, 2020, the game was embraced with enthusiasm, ranking third among top free games on Google Play, over a long term keeping its place among the top 20 best-selling games in Korea on App Store. To usher in further promotion of traditional culture, the company is to make known its work to more countries and regions overseas.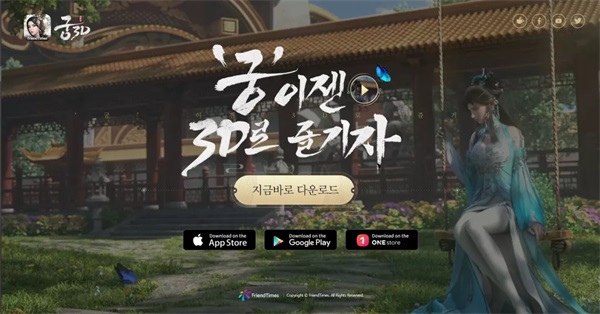 Inclusion in the catalogue sheds light on the laureate's achievements in culture creation and promotion, the praise it has earned from governmental organizations and all walks of life, and more importantly, a path ahead that invites FriendTimes to take purposeful and successful strides in going abroad.
On its way to boosting R&D capability, bringing forth new ideas, endeavoring to integrate digital cultural products with traditional cultural resources, building up the company's core competitiveness for an expanded and thriving overseas development, FriendTimes is determined to take an active part in the initiative of "going global", introduce to the world the time-honored values of the Chinese nation, and make a positive contribution to the growth of foreign trade in cultural products and services of the country.