A symposium on cultural enterprises was held in Suzhou on May 19, 2022. Attending the meeting were Cao Lubao, Secretary of Suzhou Municipal Party Committee, Wu Qingwen, Deputy Secretary of Suzhou Municipal Party Committee and Mayor, Chen Gao, Secretary General of Suzhou Municipal Government, Jin Jie, Pan Guoqiang, Cha Yingdong, and more comrades in charge of relevant departments of Suzhou. FriendTimes attended the meeting as a representative enterprise of the Suzhou cultural industry, and Jiang Xiaohuang, the corporate president, made a speech at the meeting.
Secretary Cao stressed in the meeting that we should adhere to Xi Jinping's thought of socialism with Chinese characteristics in the new era as a guide, and efficiently coordinate epidemic prevention and economic development. We need to make every effort to help enterprises alleviate their difficulties, encourage them to rise to challenges and make good use of the advantages of Suzhou's cultural resources. The secretary encouraged the enterprises to seize the opportunity and build industrial innovation clusters in the digital economy era and establish the cultural industry as a pillar industry in Suzhou.
Photo Credit: Suzhou Daily
Root Deep in Tradition, and Strive to Build "Jiangnan Culture" Brand
Suzhou is a renowned cultural city with a history of more than 2,500 years. Secretary Cao stressed there's more to be done to promote "Jiangnan culture". Through creative design, digital technology, artistic techniques, film and television production, and other means, we will adopt a market-oriented approach, revitalize the outstanding traditional skills, and tell a good "Suzhou story", turning cultural resources into industrial advantages.
During its twelve years of rootedness in Suzhou, FriendTimes has always believed in "Create Value with Culture". It has explored the connotation of Jiangnan culture and bred a variety of Internet cultural and creative products rich in Jiangnan cultural characteristics. For example, the company game "Fate of the Empress" absorbed the traditional architecture and garden style into the game. And another game "Promise of Lingyun" adopts crossover with the "Ten Views of Suzhou Canal" cultural landmarks. Taking advantage of the cultural characteristics and resources of the Suzhou Grand Canal, FriendTimes deeply explores its cultural connotation and value.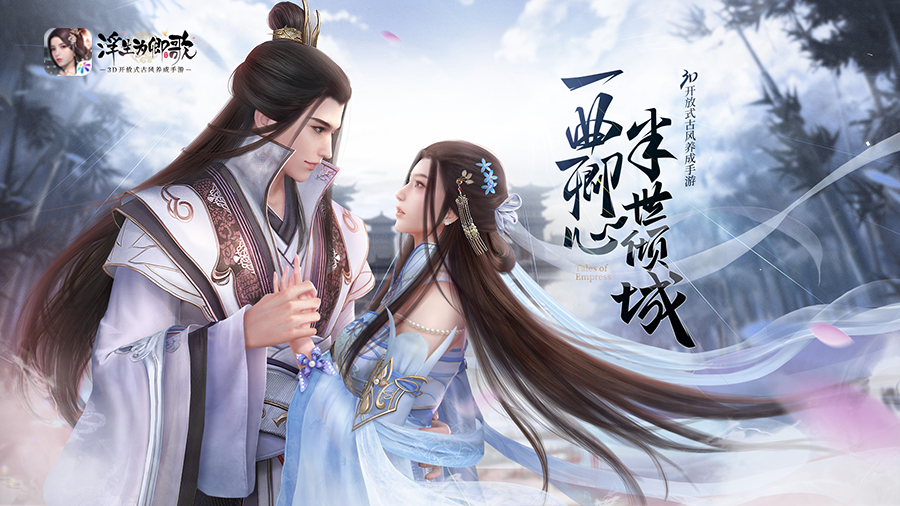 Innovate Technology and Create Exquisite Cultural Products
Science and technology innovation is of primary importance in the digital culture industry when it comes to quality and efficiency improvement. Secretary Cao stressed the need to accomplish more in the integrated development of "culture + technology". All cultural enterprises are encouraged to actively participate and promote the development of digital creativity, network audiovisual, digital publishing, digital entertainment, and other digital cultural industries, and use new means, and new models, to launch more standardized and innovative cultural products.
In response to the government's call, FriendTimes will continue to improve its independent R&D and innovation capabilities, accelerate the research of its own intellectual property rights game engine, motion capture, and other core technologies, and create more original games of epic quality. To stimulate technology innovation with the development of the industry, and to promote the development of the industry with technology innovation.
Seize the Opportunity to Achieve Greater Development
As a local digital cultural and creative enterprise in Suzhou, FriendTimes will keep in mind the spirit of this meeting and explore the deep integration of Internet cultural and creative products with Suzhou's traditional cultural resources. We will spread "Jiangnan style culture" in a more modern and creative way, and carry out more exploration and innovation while implementing the strategy of taking Chinese culture global, thus making a greater contribution to the field of cultural industry in the era of the digital economy.