In June 2022, FriendTimes Inc. (hereinafter referred to as FriendTimes) donated a batch of computers to Zhaojue County Ethnic Minority Middle School and Sikai Township Central Primary School of Zhaojue County in Daliang Mountain, Sichuan Province, to help improve the educational and teaching conditions of the schools and promote better learning and growth of the children there.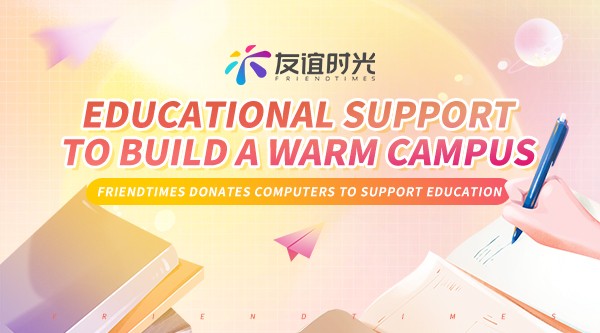 The donation activity named "Educational Support to Build a Warm Campus" aims to help poor schools improve their hardware facilities, facilitate teachers' teaching to improve efficiency, further broaden students' horizons, narrow the information gap, build a good learning environment, and guard the dreams of each student who loves to learn. FriendTimes hopes to contribute to the education cause in impoverished areas by helping remote schools with limited educational resources.
Help to education, love to children.
In this activity, FriendTimes donated 50 sets of computers and entrusted Suzhou Clothes Recycling Public Service Center to deliver them to Zhaojue County Ethnic Minority Middle School and Sikai Township Central Primary School of Zhaojue County in Daliang Mountain, Sichuan. In this regard, the director of the public service center awarded FriendTimes the honorary title of "Caring Enterprise". A donation certificate was issued to express their gratitude to the company for actively fulfilling its social responsibility and helping children in remote and poor areas with love.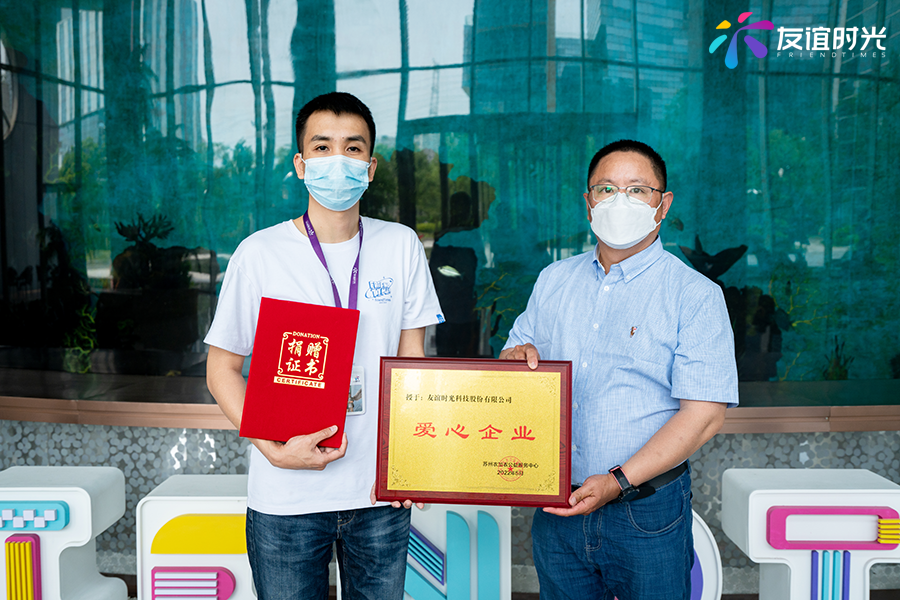 Director of Suzhou Clothes Recycling Public Service Center Awarding the Honor of "Caring Enterprise" to FriendTimes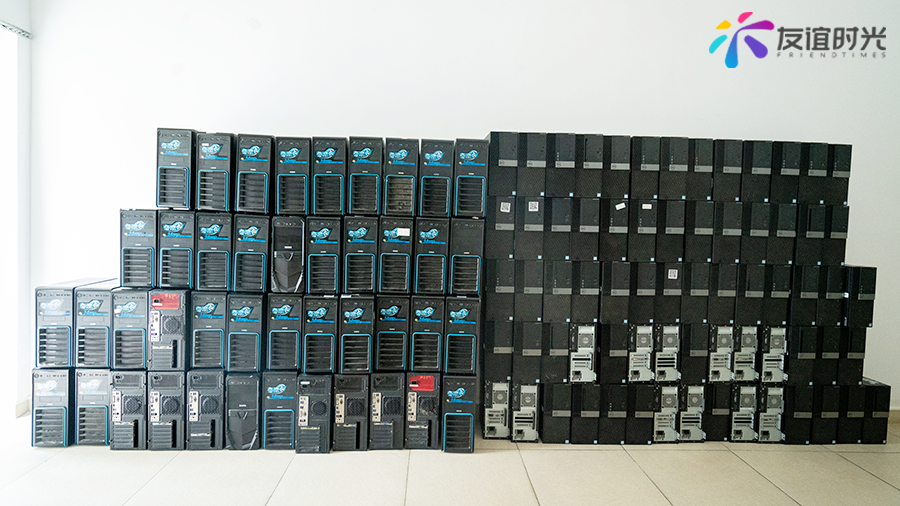 Computers being loaded on the truck.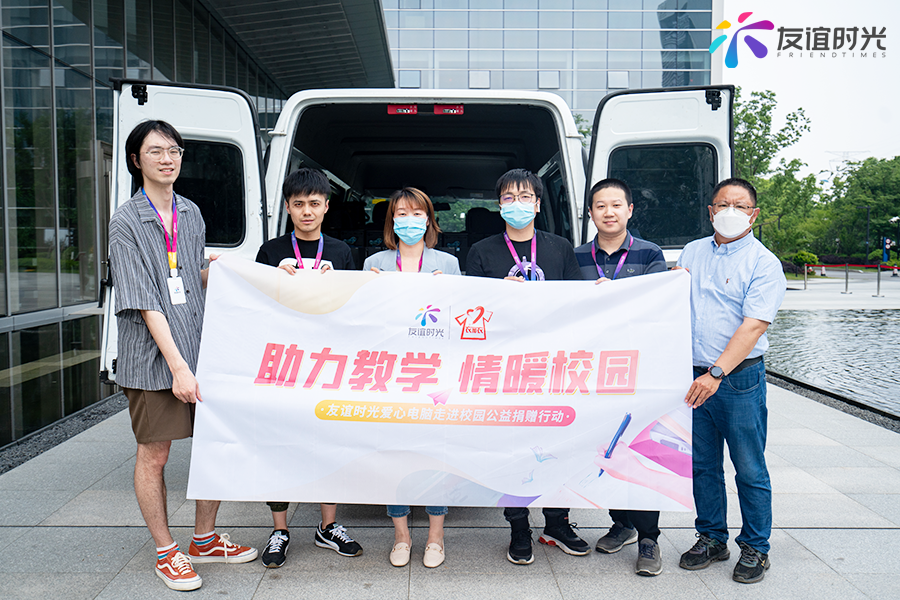 Always ready to serve the public!
The principal of Zhaojue County Ethic Minority Middle School in Daliang Mountain, Sichuan, expressed sincere thanks on behalf of all teachers and students to FriendTimes for the donation, and said they would make the best use of the resources to continuously improve the teaching quality and accelerate the development of education modernization. At the same time, they will also make the students aware of the significance of the study, make good use of the chance, and study hard. Social care will be turned into strong learning motivation, and they will pass on love and gratitude through actions.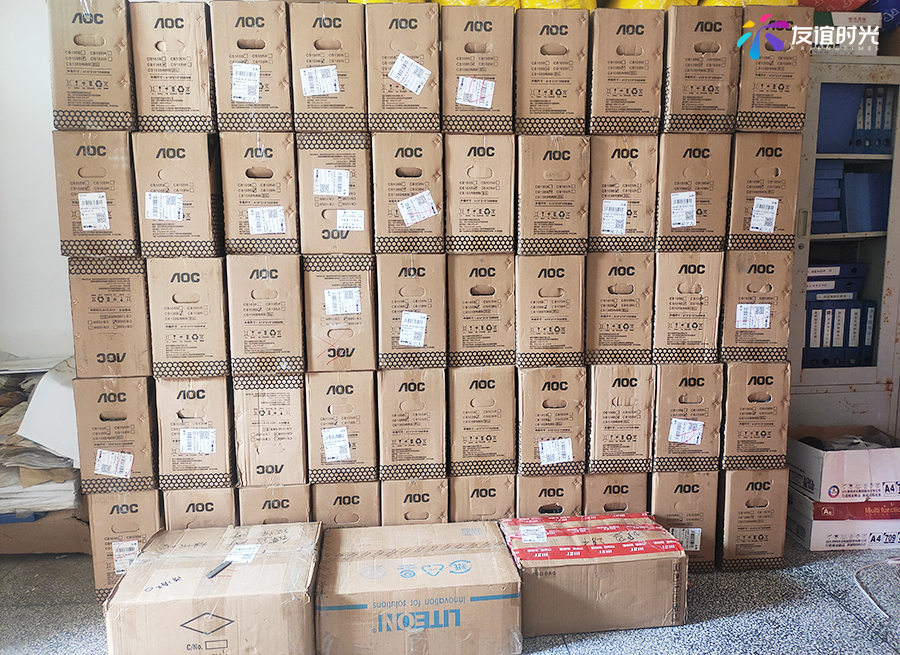 Computers delivered and equipped in the name of love.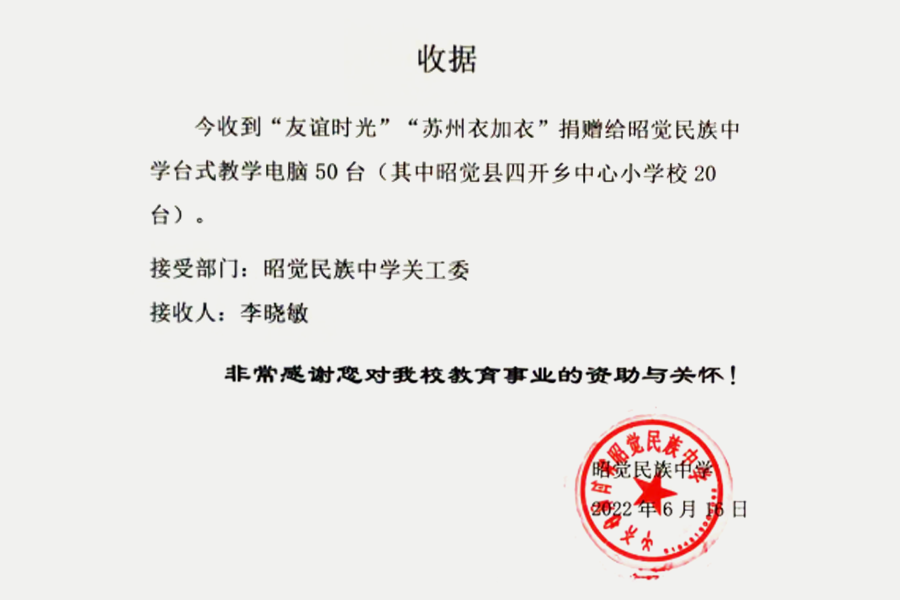 Receipts shown by Zhaojue County Ethic Minority Middle School to express gratitude.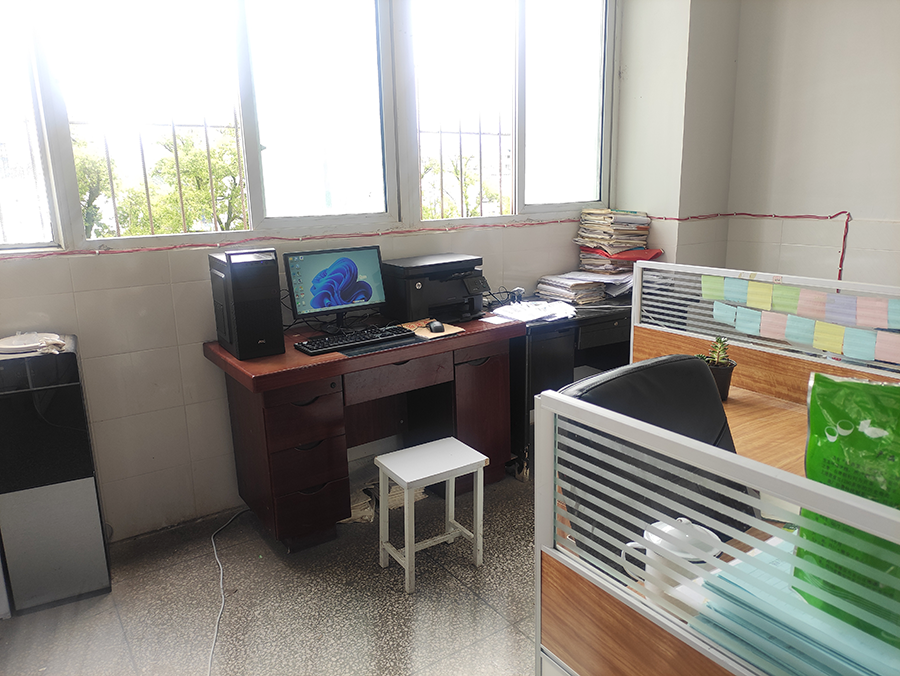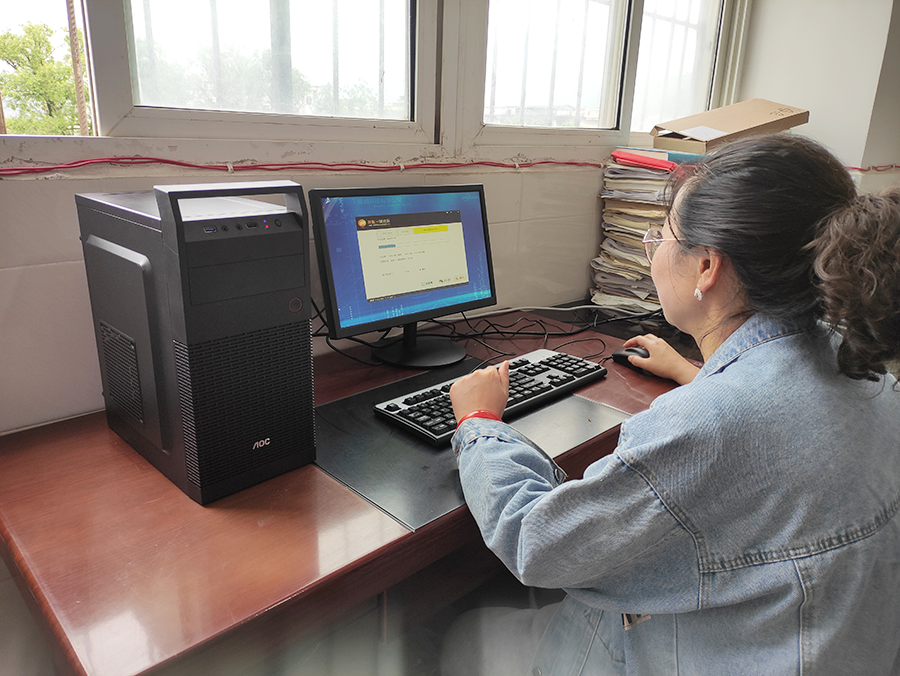 Teachers trying the new computers.
Support public service projects to pass on the love.
With the strong belief in serving the public in mind, FriendTimes has been caring for social groups, actively supporting public welfare projects, and advocating the concept of public welfare for all since its inception. Not only did the company provide help in the areas of love funding, aiding the poor, and rescue and disaster relief work, but also undertake the social mission for enterprises in environmental protection, social assistance, patriotic education, knowledge dissemination, epidemic prevention, and control, etc., truly putting public welfare into practice, and passing love and care to more groups in need of help. In the future, FriendTimes will consistently devote itself to social welfare with a stronger sense of responsibility and more passion. In addition, FriendTimes hopes to take this opportunity to let more people know about the thirst of the children in poor areas for knowledge and exploration of the unknown and call on more people to join in activities alike to gather more social power and pass on positive social energy.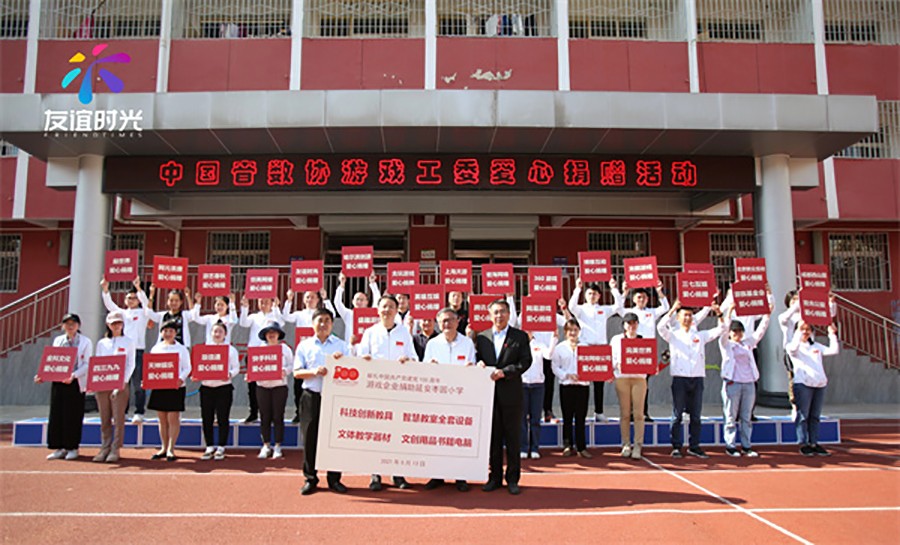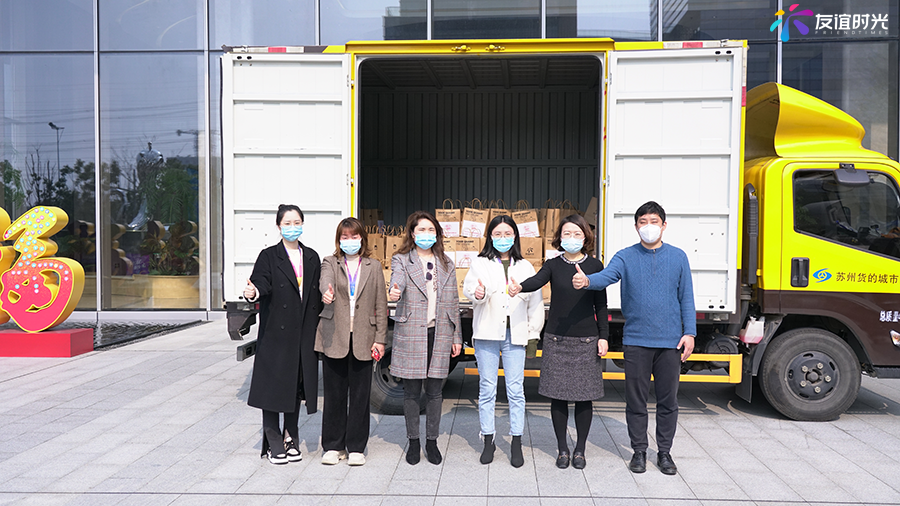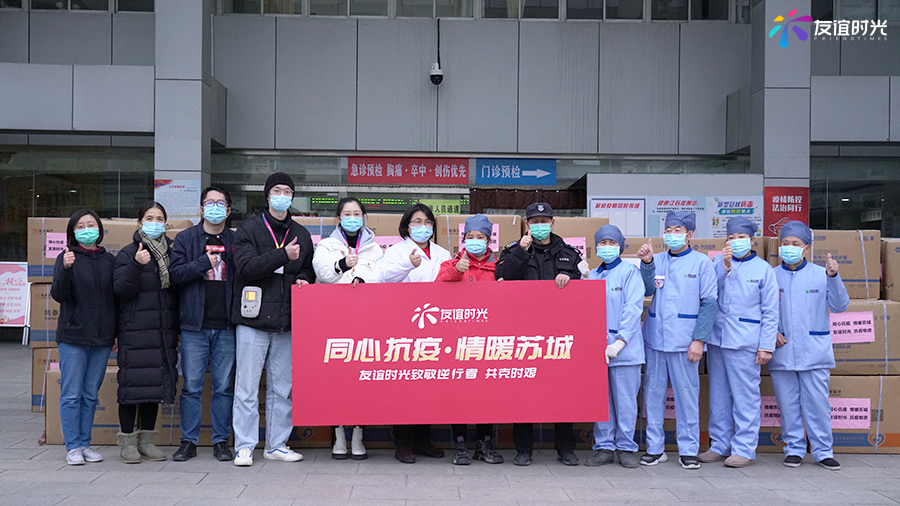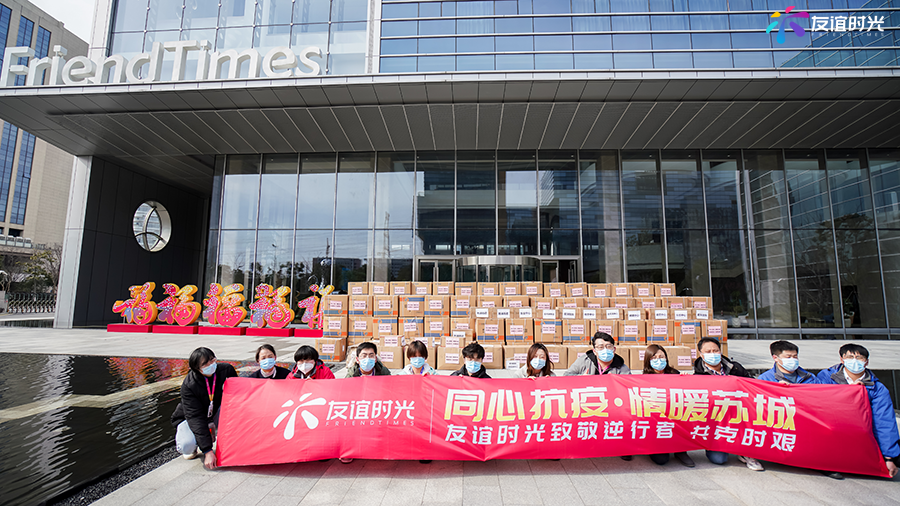 Original aspiration drives a sense of responsibility.
As a local cultural and creative enterprise rooted in Suzhou, FriendTimes insists on the unity of economic and social benefits as always during its rapid development. While helping with cultural transmission and pursuing scientific and technological innovation, the company also actively shouldered and fulfilled social responsibilities, willingly participated in social welfare activities, carried out donations, and thus made due contributions to social development. In the future, under the guidance of the high-quality development of enterprises, FriendTimes will continue to create more values with a strong sense of social responsibility and mission, and do its part in driving the sustainable development and progress of society with the power of responsibility.