On December 12, FBEC 2022 and the 7th Golden Gyro Award announced its list of winners. FriendTimes earned the award of "Outstanding Game Enterprise of the Year".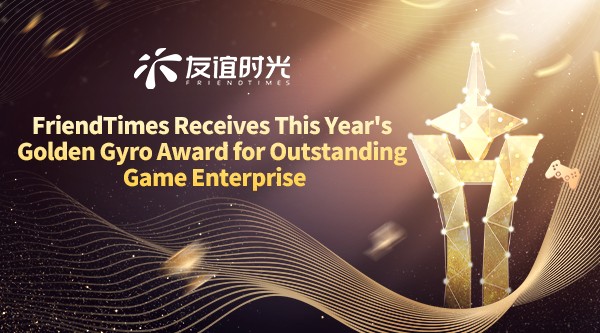 Presented by Gyro Technology, the Golden Gyro Award is one of the most prestigious and influential prizes in China's pan-TMT field. Since its inception, the award has seen nearly 10,000 entries, and thousands of excellent projects have been granted the honor. The award seeks to recognize and encourage innovative and enterprising industry practitioners by utilizing a powerful panel of experts and an ideal judging mechanism and procedure.
The "Annual Outstanding Game Enterprise", which FriendTimes has earned after a competent and impartial selection process by the panel, is yet another high point in the development of the company.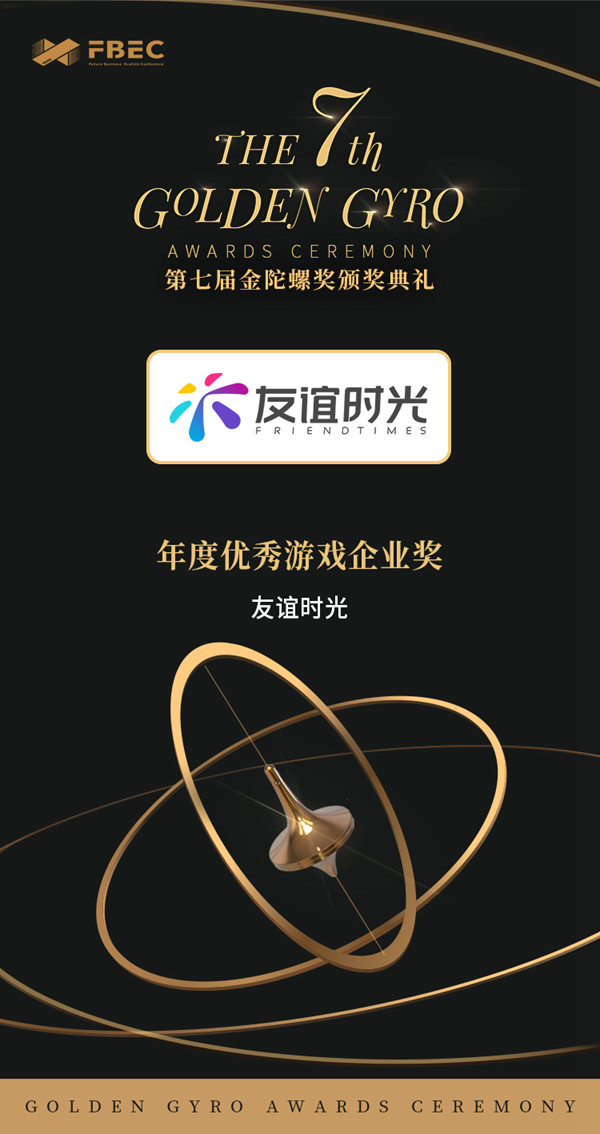 Enhancing the spiritual core of its products of quality is the power propelling FriendTimes' rapid growth. Last year, the company made great achievements and was showered with awards including "China's Top 100 Internet Comprehensive Strength Enterprises in 2021", "2021 Outstanding Game Company of the Year" by Game Appreciation Award, "2021 Best Overseas-market Game Company" by Golden Tea Award, and "Outstanding Enterprise in Social Responsibility Performance of Chinese Game Enterprises in 2021-2022". Its products "Fate of the Empress", "Promise of Lingyun", and "Go, Lala! Go!" have also received many an honors. The award this time is also industrial and market-wise recognition of FriendTimes' overall strength.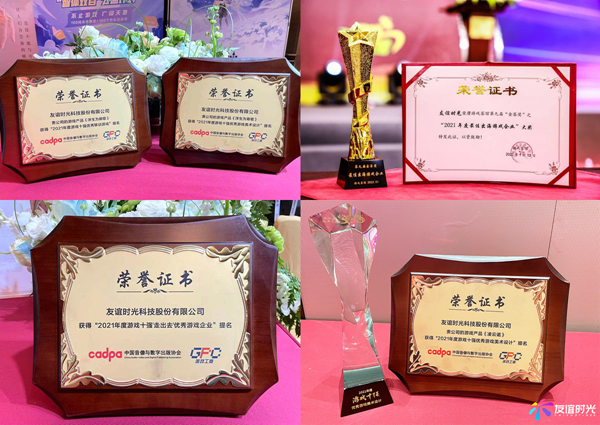 Since its inception, FriendTimes has been committed to developing high-quality original products that meet the market demands, continuously providing quality content services and in-depth product experience for domestic and international users. Through innovative forms of incorporating Chinese traditional culture into its products, the company is presenting to its users the cultural charm in an immersive way. Furthermore, the company, in addition to stabilizing the domestic market, goes with the tide of globalization and goes for an overseas market expansion. While the products are localized and exported, the company never lets its mission warp out of focus. It keeps its promise to export the magnificent Chinese traditional culture and spread it throughout the world.
In the future, FriendTimes will continue to enhance its work in "creative content + cultural output". Furthermore, FriendTimes will continue its exploration in technological tools and promote the development of game industry on its way of becoming a cultural enterprise with industrial competitiveness and global insights.